Japanese Fashion designer Kenzo Takada commanded the world's attention in 1970 when he started his namesake brand's Paris boutique on Galerie Vivienne. Decked out with eclectic patterns that eschewed popular trends, Takada's kimono-inspired garments and designer women's sneakers and accessories captured the essence of a multicultural world–and cemented his legacy in the fashion world for decades to come.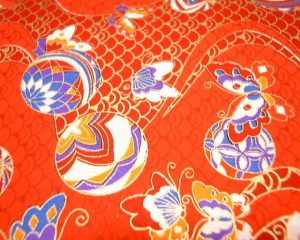 Fast forward to 2017, Takada, who resigned from Kenzo in 1999, has kept busy by pursuing fine arts and contemporary interior design. His most recent design endeavour could be his most impactful yet. Roche Bobois commissioned Takada to redesign the brand's iconic Mah Jong couch, originally made by Hans Hopfer in 1971. Using jacquard cloth from his Nogaku Collection, Takada re-imagined the piece in three distinctive colour schemes that signify morning (asa), day (hiru), and night (yoru). Additionally, he made a line of display furniture featuring modern-leaning cushions, clay earthenware, side tables, and hand-tufted rugs. The end result is a cohesive group of interior furnishings which blends perfectly Takada's experience in detail and pattern with Roche Bobois's distinctive silhouettes.
We sat down with the designer, who divulged details about his upbringing in Japan, his daring journey into fashion, and his current endeavours in the design sphere.
Where did you grow up and how did it affect your work?
Kenzo Takada: I grew up in Himeji, Japan, in a traditional home where my parents hosted in-house tea ceremonies. My sisters were interested in fashion and would always bring home magazines filled with fashionable clothes, stylish ankle boots and makeup and hair trends, where I found the joy of colour. I was about 14 years old. I then chose to study fashion and proceed to Paris where I have lived for more than 50 years.
Before I established Kenzo in 1970, I had to create an identity. I had been working for a few companies already, but no longer wanted to follow fashion trends. I travelled back to Japan and purchased some traditional textiles which I mixed together in a French fashion that the market hadn't yet seen. Not only did this cause a stir in Vogue at the moment, but the experience helped inform much of my future work.
How did the collaboration with Roche Bobois come about?
Kenzo Takada: We first spoke about Mah Jong two decades back. I revealed to Roche Bobois three colour ideas and they were immediately on board. The whole concept for Mah Jong is inspired by vintage kimonos and traditional patterns from Japanese Noh theatre. It felt very natural. The mixing of patterns and colour is quite close to the way I work in fashion. The most important thing is to be compatible.
Tell us about the collaborative procedure.
Kenzo Takada: Six Months after we began, I visited Roche Bobois's factory in Italy to see how it turned out for myself. It was overwhelming to choose the direction for the style and pattern choices. By viewing the cutting and stitching of cloth, my thoughts began to become clearer. The whole project only came together six months ago. There has been a whole lot of back and forth to perfect the various patterns.
After producing the couch, we decided to branch out and design accessories–loose cushions, ceramics, and rugs–which draw the collection together. The original plan was just to have one colour. I introduced a manly colour and a couple of feminine colours, but we could not decide on just one, so we made all three. They were quite open to using three unique colours.
Your Designs merge adventures in both France and Japan. How can those translate to Mah Jong?
Kenzo Takada: I closely follow French style and trends, but the one thing I understand better is Japanese heritage. This is evident in Mah Jong.
After you retired from Kenzo in 1999, what drove your foray into art and design?
Kenzo Takada: Both On the professional and personal side, I have always been drawn to both museum art and design. Kenzo even branched out into lines of home accessories and products. I noticed that I have been buying a growing number of design objects and home products, also.
What is the most exciting intersection of style and style?
Kenzo Takada: They share the same inspiration and objective; the realized dream.
What's your hottest interiors pet peeve?
Kenzo Takada: I love harmony. Interiors should be joyful and tasteful. Anything too contemporary risks missing the mark, I'd love to see more of a mixture of contemporary and classic in a way that is harmonious.
Pencil, pen, or pc?
Kenzo Takada: Pencil. When I get motivated, I really like to sketch. Working by hand brings more depth and awareness to the product that you're working on.
A Secret source you are willing to share?
Kenzo Takada: Revisiting ancient Japanese materials and traditional craftsmanship.
And there you have it, our meeting with the mind behind the Kenzo brand.