Creating artwork is a complex process, so a lot of care has to be taken when handling pieces of art. There are several reasons why you may need to store your artworks. It may be because you are planning on moving or because you want some extra space in the room. Art is very delicate, and its value can only be retained by carrying out proper storage procedures. Storing a piece of art is not the same as storing books or any other reading material. It is a unique process that has rules. Rules which have to be followed to maintain the original condition of the art. Here are five ways you've been storing your art wrong.
1 – Storing Art in Basements and Attics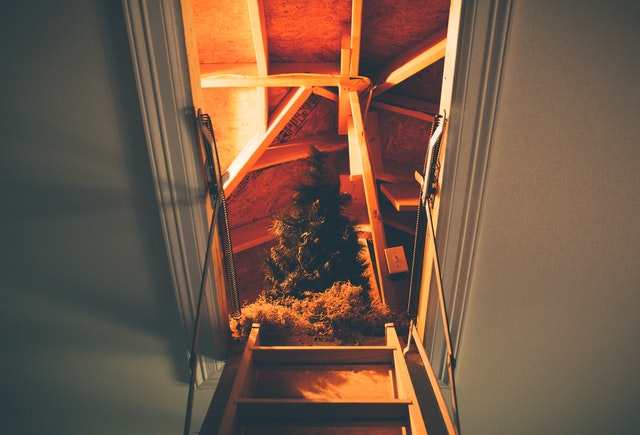 Storing art in basements or attics is also another common practice that most people choose to do without thinking twice. The room in which an artwork is stored will determine whether it will maintain the original aesthetic value or if it will depreciate. Art needs to be stored in a room that is within the main house. This will help in protecting it from harsh environmental conditions such as excessive sunlight which may fade the piece of art. Basements and attics are also dumpy, making it very easy for mould to destroy the artwork. Therefore when storing art, it is recommended to pick a room that is airtight, free from sunlight and has a reasonably pleasant temperature. But if you insist upon storing your collections in your basement, look to airtight glass cabinets to keep your artwork in pristine condition.
2 – Lack of Documentation
When storing art, always ensure that you keep accurate records of the artwork being stored. Through this, you will be able to know if there have been damages done by outside parties handling your art roughly. Documentation may also involve labelling the pieces of art being stored to avoid unnecessary confusion. These documentations will not only protect the artwork from damage but can also be used when claiming insurance on a damaged piece of art. Detailed documentation during storage is mandatory for all established art collectors.
3 – Bad Storage Positions
This may sound simple, but most people usually assume this when storing framed artworks. In as much as they are in frames, these pieces of art are the most delicate, especially when they are stacked together in a risky position. Such positions may involve placing several artworks against a wall or stacking them on top of one another. This may prove to be very dangerous due to the weight of the frames. Art placement requires meticulous effort. So much so that there are dedicated modular exhibition wall systems to set and forget about it. If proper care is not taken, the frames can break, causing damage to the piece of art.
4 – Poor Storage Preparation
When storing art, there are a number of factors that must be considered. Before storing art, there are storage materials that you must acquire prior to the storage. This may include boxes that are uniquely designed for storage purposes. When packing up artwork for storage, there is a way in which you are supposed to wrap the artwork to prevent air from blowing directly at it. All these equipment have to be obtained before storage to avoid a last-minute rush.
5 – Mass Storage
Storing different artworks as a cluster is probably the worst thing you can do. When storing art, ensure that you handle one piece at a time. Mass storage of art may make them rub against each other, and this may lead to serious damages. It can also lead to wear and tear of artworks that are made from materials. Art stored in this way is also like to fold up, lowering the value of whatever it represents. When several artworks are clumped together in storage, accidents may occur, causing you to lose all your work. To avoid this, always store your art separately and preferably in different rooms.